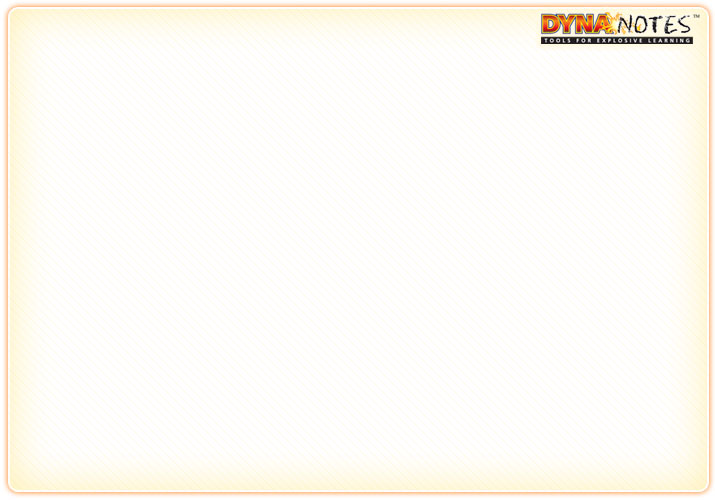 500 BC - 600 AD, Classical Era
Select the correct option and click Submit when you are done. If your answer is correct, click the pulley to play the slot machine.
Welcome to the Slot Machine game. The game is easy to play. All you have to do is answer the question you see on screen, click Submit, and if correct you get to try your luck on the slot machine. If you're lucky on the machine you could win the jackpot and earn a bonus five points! You miss out on a turn at the slot machine if you answer incorrectly.
Click Start to begin - and Good Luck!


The Persian Empire weakened over time. It was conquered by Greek/Macedonian troops led by ______________ the Great.
| | |
| --- | --- |
| | |
| | |
| | Alfonso |
| | |
| | |
| | Albert |
| | |
| | |
| | Alexander |
| | |
| | |
| | Ahura |
| | |
| --- | --- |
| | |
| | |
| | Confucianism |
| | |
| | |
| | stoicism |
| | |
| | |
| | daoism |
| | |
| | |
| | legalism |
| | |
| --- | --- |
| | |
| | |
| | Darius |
| | |
| | |
| | Cyrus |
| | |
| | |
| | Augustus |
| | |
| | |
| | Julius |
| | |
| --- | --- |
| | |
| | |
| | Indian |
| | |
| | |
| | Chinese |
| | |
| | |
| | Persian |
| | |
| | |
| | Roman |
| | |
| --- | --- |
| | |
| | |
| | Red |
| | |
| | |
| | Mediterranean |
| | |
| | |
| | Black |
| | |
| | |
| | Greek |
| | |
| --- | --- |
| | |
| | |
| | Sparta |
| | |
| | |
| | Marathon |
| | |
| | |
| | Persia |
| | |
| | |
| | Macedonia |
| | |
| --- | --- |
| | |
| | |
| | Iranian Plateau |
| | |
| | |
| | Mesopotamia |
| | |
| | |
| | Macedonia |
| | |
| | |
| | different culture groups |
| | |
| --- | --- |
| | |
| | |
| | fine art, literature |
| | |
| | |
| | infrastructure, coinage |
| | |
| | |
| | math/science advancements |
| | |
| | |
| | all of the above |
| | |
| --- | --- |
| | |
| | |
| | Persian Empire |
| | |
| | |
| | Roman Empire |
| | |
| | |
| | Gupta Empire |
| | |
| | |
| | all of the above |
| | |
| --- | --- |
| | |
| | |
| | Jesus |
| | |
| | |
| | Buddha |
| | |
| | |
| | Confucius |
| | |
| | |
| | Constantine |
| | |
| --- | --- |
| | |
| | |
| | Jesus |
| | |
| | |
| | Buddha |
| | |
| | |
| | Confucius |
| | |
| | |
| | all of the above |
| | |
| --- | --- |
| | |
| | |
| | Jesus |
| | |
| | |
| | Caesar |
| | |
| | |
| | Constantine |
| | |
| | |
| | Pontius Pilate |
| | |
| --- | --- |
| | |
| | |
| | Qin Shihuangdi |
| | |
| | |
| | Ashoka |
| | |
| | |
| | Confucius |
| | |
| | |
| | Chandragupta Maurya |
| | |
| --- | --- |
| | |
| | |
| | Chandragupta Maurya |
| | |
| | |
| | S. Guatama/Buddha |
| | |
| | |
| | King Cyrus |
| | |
| | |
| | Christianity |
| | |
| --- | --- |
| | |
| | |
| | Guptan |
| | |
| | |
| | Persian |
| | |
| | |
| | Hellenistic |
| | |
| | |
| | Han |
| | |
| --- | --- |
| | |
| | |
| | peace |
| | |
| | |
| | wealth |
| | |
| | |
| | trade |
| | |
| | |
| | all of the above |
| | |
| --- | --- |
| | |
| | |
| | big landless poor class |
| | |
| | |
| | government corruption |
| | |
| | |
| | declining morals |
| | |
| | |
| | all of the above |
| | |
| --- | --- |
| | |
| | |
| | Maya |
| | |
| | |
| | Inca |
| | |
| | |
| | Aztec |
| | |
| | |
| | none of the above |
| | |
| --- | --- |
| | |
| | |
| | Euclid |
| | |
| | |
| | Hippocrates |
| | |
| | |
| | Vitruvius |
| | |
| | |
| | Pythagoras |
| | |
| --- | --- |
| | |
| | |
| | Diaspora |
| | |
| | |
| | Explosion |
| | |
| | |
| | Conversions |
| | |
| | |
| | none of the above |
| | |
| --- | --- |
| | |
| | |
| | Julius Caesar |
| | |
| | |
| | Augustus |
| | |
| | |
| | Constantine |
| | |
| | |
| | none of the above |
| | |
| --- | --- |
| | |
| | |
| | Jesus |
| | |
| | |
| | Buddha |
| | |
| | |
| | Confucius |
| | |
| | |
| | none of the above |
| | |
| --- | --- |
| | |
| | |
| | Confucianism |
| | |
| | |
| | Hinduism |
| | |
| | |
| | Buddhism |
| | |
| | |
| | Christianity |
| | |
| --- | --- |
| | |
| | |
| | Maya |
| | |
| | |
| | Inca |
| | |
| | |
| | Aztec |
| | |
| | |
| | none of the above |


00:00:00