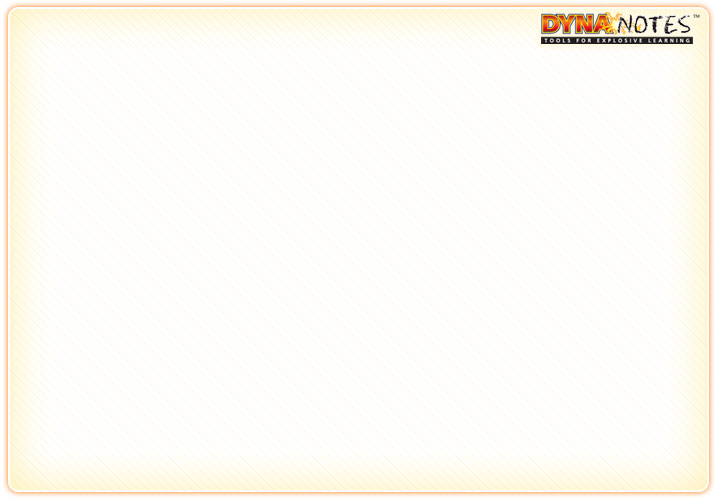 History, Culture, & Citizenship
Select the correct option and click Submit when you are done. If your answer is correct, click the pulley to play the slot machine.
Welcome to the Slot Machine game. The game is easy to play. All you have to do is answer the question you see on screen, click Submit, and if correct you get to try your luck on the slot machine. If you're lucky on the machine you could win the jackpot and earn a bonus five points! You miss out on a turn at the slot machine if you answer incorrectly.
Click Start to begin - and Good Luck!


The Columbian Exchange played a key role in the spatial ________ of maize cultivation from Mexico to farms worldwide.
| | |
| --- | --- |
| | |
| | |
| | migration |
| | |
| | |
| | innovation |
| | |
| | |
| | adaptation |
| | |
| | |
| | diffusion |
| | |
| --- | --- |
| | |
| | |
| | construction material |
| | |
| | |
| | fuel for heating |
| | |
| | |
| | paper-making |
| | |
| | |
| | all of the above |
| | |
| --- | --- |
| | |
| | |
| | salt production |
| | |
| | |
| | SCUBA diving recreation |
| | |
| | |
| | transportation by ship |
| | |
| | |
| | food supply |
| | |
| --- | --- |
| | |
| | |
| | Old World salt demand |
| | |
| | |
| | New World's rich farmland |
| | |
| | |
| | Old World diseases (deadly to Native Americans) |
| | |
| | |
| | New World's gold/silver |
| | |
| --- | --- |
| | |
| | |
| | invention of telephone |
| | |
| | |
| | Hiroshima atom bomb |
| | |
| | |
| | Damming Chang Jiang River |
| | |
| | |
| | invention of steam engine |
| | |
| --- | --- |
| | |
| | |
| | ray of sunlight |
| | |
| | |
| | phenomenon |
| | |
| | |
| | hurricane |
| | |
| | |
| | ocean current |
| | |
| --- | --- |
| | |
| | |
| | corn (maize) cultivation |
| | |
| | |
| | bubonic plague |
| | |
| | |
| | SI measurement system |
| | |
| | |
| | all of the above |
| | |
| --- | --- |
| | |
| | |
| | mainland, other island |
| | |
| | |
| | northern, southern |
| | |
| | |
| | rural, urban |
| | |
| | |
| | all of the above |
| | |
| --- | --- |
| | |
| | |
| | votes were |
| | |
| | |
| | candidates were |
| | |
| | |
| | political power was |
| | |
| | |
| | all of the above |
| | |
| --- | --- |
| | |
| | |
| | Asian |
| | |
| | |
| | landlocked |
| | |
| | |
| | oil-rich |
| | |
| | |
| | small in size |
| | |
| --- | --- |
| | |
| | |
| | gold and silver deposits |
| | |
| | |
| | navigable rivers |
| | |
| | |
| | cross-country canals |
| | |
| | |
| | oil deposits |
| | |
| --- | --- |
| | |
| | |
| | uranium |
| | |
| | |
| | natural gas |
| | |
| | |
| | salt |
| | |
| | |
| | crude oil |
| | |
| --- | --- |
| | |
| | |
| | clean water |
| | |
| | |
| | crude oil |
| | |
| | |
| | uranium ore |
| | |
| | |
| | international trade |
| | |
| --- | --- |
| | |
| | |
| | gas |
| | |
| | |
| | foods |
| | |
| | |
| | lakes |
| | |
| | |
| | resources |
| | |
| --- | --- |
| | |
| | |
| | location |
| | |
| | |
| | critical resource |
| | |
| | |
| | size |
| | |
| | |
| | shape |
| | |
| --- | --- |
| | |
| | |
| | cooperation |
| | |
| | |
| | location |
| | |
| | |
| | critical resource |
| | |
| | |
| | size |
| | |
| --- | --- |
| | |
| | |
| | monarchical |
| | |
| | |
| | theocratic |
| | |
| | |
| | dictatorial |
| | |
| | |
| | democratic |
| | |
| --- | --- |
| | |
| | |
| | republic |
| | |
| | |
| | monarchy |
| | |
| | |
| | dictatorship |
| | |
| | |
| | democracy |
| | |
| --- | --- |
| | |
| | |
| | republic |
| | |
| | |
| | theocracy |
| | |
| | |
| | dictatorship |
| | |
| | |
| | democracy |
| | |
| --- | --- |
| | |
| | |
| | monarchical |
| | |
| | |
| | theocratic |
| | |
| | |
| | totalitarian |
| | |
| | |
| | democratic |
| | |
| --- | --- |
| | |
| | |
| | monarchical |
| | |
| | |
| | theocratic |
| | |
| | |
| | dictatorial |
| | |
| | |
| | democratic |
| | |
| --- | --- |
| | |
| | |
| | judges |
| | |
| | |
| | kings and queens |
| | |
| | |
| | representatives |
| | |
| | |
| | religious leaders |
| | |
| --- | --- |
| | |
| | |
| | greatest good |
| | |
| | |
| | absolute right and wrong |
| | |
| | |
| | most personal freedom |
| | |
| | |
| | all of the above |
| | |
| --- | --- |
| | |
| | |
| | nationalist |
| | |
| | |
| | democratic |
| | |
| | |
| | industrial |
| | |
| | |
| | none of the above |
| | |
| --- | --- |
| | |
| | |
| | cooperation |
| | |
| | |
| | nationalism |
| | |
| | |
| | selfishness |
| | |
| | |
| | patriotism |


00:00:00